My Blog
Posts for: January, 2018
By Briar Pointe Dentistry
January 20, 2018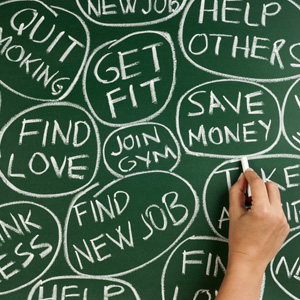 Did you make any New Year's resolutions this year? For many of us, these pledges reflect a sincere desire for self-improvement—whether it's in terms of our career, our personal lives, or our health. Yet it isn't always possible to keep every promise we make…and while exercising every day and cutting out desserts are worthwhile goals, they may also be very difficult to maintain. Fortunately, when you resolve to improve your oral health, there are some simple things you can do to help keep your smile looking healthy and bright.
Get Into the Oral Hygiene Habit
Got a minute? How about two minutes, twice a day? If so, you have time to brush your teeth properly. According to the American Dental Association (ADA), brushing twice daily with a soft-bristled brush that fits comfortably in your mouth—and replacing that brush every three to four months—is essential to good oral hygiene. The ADA also recommends flossing once a day to clean all the places where your brush can't reach—like in between teeth and under the gum line. Brushing and flossing are the best ways to maintain good oral hygiene at home.
Think Before You Drink
Here's another way to make a big difference in your oral health: Pass up those sugary and acidic drinks, and choose plain, refreshing water instead. We're talking about regular and diet soda, as well as fruit juice and those so-called "sports" or "energy" drinks. The sugar and acid in these drinks can spell disaster for your teeth: Sugar promotes the growth of bacteria that can cause tooth decay, while acid softens the hard enamel covering of your teeth, allowing cavities to get started. Water, on the other hand, satisfies your body's need for hydration without adding calories or harmful ingredients. That what makes it the best drink for your diet—and your oral health.
See Your Dentist Regularly
There are some jobs best left to the pros—like removing the hardened deposits called "tartar" from your teeth, and checking for tooth decay, gum disease and other oral health problems. We'll take care of all that at your routine dental checkup. Plus, you'll get a thorough cleaning and a chance to "brush up" on oral hygiene techniques that can help you keep your mouth healthy throughout the year.
If you have questions about improving your oral hygiene, please contact our office or schedule a consultation. You can learn more in the Dear Doctor magazine articles "Daily Oral Hygiene" and "Think Before You Drink."
By Briar Pointe Dentistry
January 05, 2018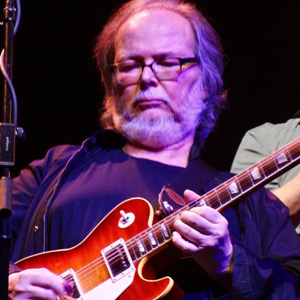 Fans of the legendary rock band Steely Dan received some sad news a few months ago: Co-founder Walter Becker died unexpectedly at the age of 67. The cause of his death was an aggressive form of esophageal cancer. This disease, which is related to oral cancer, may not get as much attention as some others. Yet Becker's name is the latest addition to the list of well-known people whose lives it has cut short—including actor Humphrey Bogart, writer Christopher Hitchens, and TV personality Richard Dawson.
As its name implies, esophageal cancer affects the esophagus: the long, hollow tube that joins the throat to the stomach. Solid and liquid foods taken into the mouth pass through this tube on their way through the digestive system. Worldwide, it is the sixth most common cause of cancer deaths.
Like oral cancer, esophageal cancer generally does not produce obvious symptoms in its early stages. As a result, by the time these diseases are discovered, both types of cancer are most often in their later stages, and often prove difficult to treat successfully. Another similarity is that dentists can play an important role in oral and esophageal cancer detection.
Many people see dentists more often than any other health care professionals—at recommended twice-yearly checkups, for example. During routine examinations, we check the mouth, tongue, neck and throat for possible signs of oral cancer. These may include lumps, swellings, discolorations, and other abnormalities—which, fortunately, are most often harmless. Other symptoms, including persistent coughing or hoarseness, difficulty swallowing, and unexplained weight loss, are common to both oral and esophageal cancer. Chest pain, worsening heartburn or indigestion and gastroesophageal reflux disease (GERD) can also alert us to the possibility of esophageal cancer.
Cancer may be a scary subject—but early detection and treatment can offer many people the best possible outcome. If you have questions about oral or esophageal cancer, call our office or schedule a consultation. You can learn more in the Dear Doctor magazine article "Oral Cancer."