Meet The
Dentists
experienced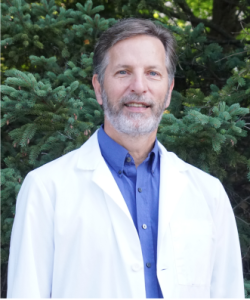 Dr. Neil Blavin is a caring and experienced dentist, providing dental services in Michigan for over 30 years. He has a special focus working with patients who are afraid to go to the dentist. Since 1985, he has successfully and safely provided sedation dentistry to thousands of patients who otherwise may not have been able to go to the dentist at all.
Education & Experience
Dr. Neil Blavin graduated from the University of Michigan Dental School in 1985. Upon graduation, he completed a residency at the University of Michigan Medical Center and studied advanced techniques in dental care and anesthesia.
He was awarded fellowships from both the Academy of General Dentistry and the Academy of Hospital Dentistry. Dr. Blavin opened his current practice in Novi in 2013. Prior to that, his office was located in Livonia at Newburgh and Seven Mile Road. He continues to learn the most modern dental techniques, attending over 2000 hours of continuing education in every facet of dental care.
Personal
Dr. Blavin has been married for over 30 years. He and his wife have four wonderful children, three of whom are married with children of their own. Dr. Blavin's hobbies include reading, sailing, camping, coaching hockey, playing basketball, skiing and traveling with his family. Dr. Blavin is also very active in his religious community.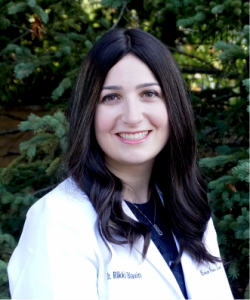 Education & Experience
Dr. Rikki Blavin joined our office in 2020. She graduated with honors from Wayne State University, where she was inducted as a member of Phi Beta Kappa. She then earned her Doctorate of Dental Surgery at University of Maryland School of Dentistry, the nation's very first dental school. There, she was a member of Gamma Pi Delta Prosthodontic Honor Society and completed further education in esthetic dentistry. After graduation, Dr. Rikki completed advanced training in anesthetic and sedation administration.
Personal
Dr. Rikki is married to Dr. Neil's son, Shua, and is the mother of three adorable children. She brings excellent skills and technique to the office. In her spare time, she enjoys spending time with her family and friends, trying new recipes and reading. She also plays basketball and volunteers as a mentor for the Maternal Wellness Initiative, a program to support postpartum women. Her friendly personality and gentle touch makes patients feel comfortable. You can look forward to meeting Dr. Rikki.
Meet The
Team
compassionate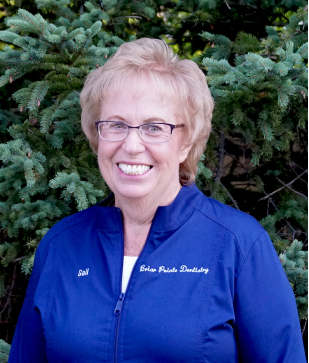 My favorite part about our office:
Building a relationship with the patients
Gail has been with us since 1993. She is married, has 2 sons and 2 granddaughters. Gail enjoys playing golf and spending time with her family.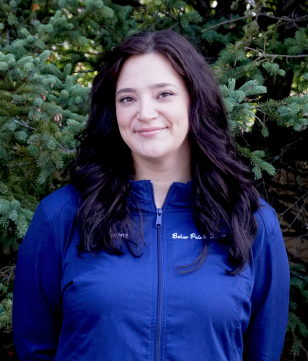 My favorite part about our office:
Being a safe space for patients, and earning patients' trust as they minimize their dental fears.
Jenna is married and has 2 daughters. She enjoys spending time with her family and pets.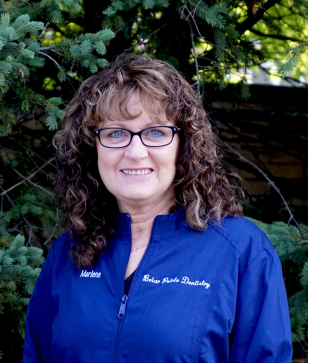 My favorite part about our office:
Check back soon to see Marlene's favorite part about our office!
Check back sook to meet Marlene!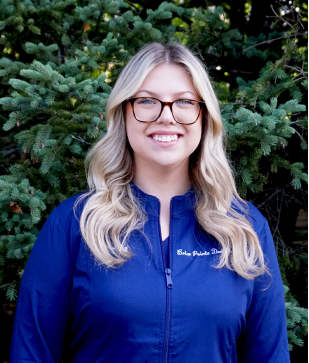 My favorite part about our office:
Everyone in the office is so welcoming, and it feels like a family.
Julia is planning to go to dental hygiene school. She has an orange kitten and another on the way, and likes to hike and travel.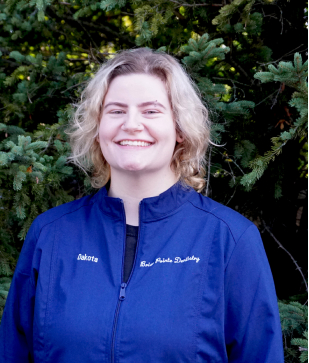 My favorite part about our office:
Our extremely friendly and patient (pun unintended!) office.
Dakota is currently engaged, has a lovely orange cat, and likes to draw and practice tarot. Dakota also plans on going to dental hygiene school.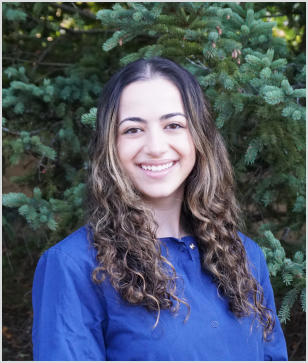 My favorite part about our office:
Interacting with our lovely patients and working with our wonderful team to help create healthy and confident smiles.
Leah is a pre-dental Honors student at OU. She helps both chairside and with front desk operations. She enjoys baking and experimenting with pastry recipes.